Pickers Outlet Mall
First let me say that Pickers Outlet Mall is a dream come true. We have worked long and hard to create "Pickers". Thank you to all the people that helped make this happen.

We have been Pickers for many years. There are many different ways to Pick. We like yard sales, auctions, shops, internet and malls. And now have started buying estates. Half the fun is finding neat things to sell, the other half of the fun is when you sell it to someone that admires it. My wife and I like to get creative and redo furniture.

Pickers Outlet Mall is a newer 5000 sqft building located on the busy Herrin Rd (1.5 miles west of I57). The mall can accommodate about 43 vendors. It is set up like a antique mall but we have more to offer than antiques. We have created a fun place to shop, when you walk in "WOW" but you will have to come see for yourself. It seems like the store changes daily.

We know that these are tough times and offer you a place to 1. make extra income 2. find unique items for affordable prices.


As we all know, time is limited so this web site get neglected...the best way to see new things coming into the store is to find us on Facebook (pickers outlet mall)...


We are having flea markets the 2nd Sat of the month thru Oct...They are 6 am to 3 pm...call for more details...


For two years now we have held The SI Treasure Trail...the idea is to create a "like" 100 mile yard sale...with a scavenger hunt attached...We have a long way to go but it is progressing nicely...


It has been said that there are two things for certain "Death and Taxes". We cant help with your taxes but maybe able to help with the other. It is very stressful when a loved one passes and so many things to do. One of those things is getting rid of the estate. We can help you by buying it and moving it.

We welcome you to come visit us and Pick the Pickers.




Hours 9-5 Monday/Saturday 10-5 Sunday
9764 Herrin Rd
Johnston City IL 62951
(((1.5 Miles W of i57 on the Herrin Rd)))
618-983-5151
mur_man@yahoo.com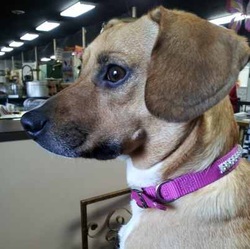 This is Ms Daisy, she has a huge fan base. She like to meet new people and sniff them. So when you come by to Pick the PICKERS let Daisy give ya a sniff.
---